Media and Social Impact Internship Program
What is your impression about communication? And what is your impression about nonprofit behaviors or NPOs?

When putting communication and nonprofit behaviors together, communication can actually be a great help to promoting nonprofit behaviors, and nonprofit behaviors can be a clearstream of the ecology of communication.
---
This program is for those who are interested in nonprofit behaviors or communication. They will learn skills of communication(media) by taking series of practical courses. After that, they will be able to join the one-year internship program and then not only become new forces of communication but also broaden the horizon of NPOs in Taiwan.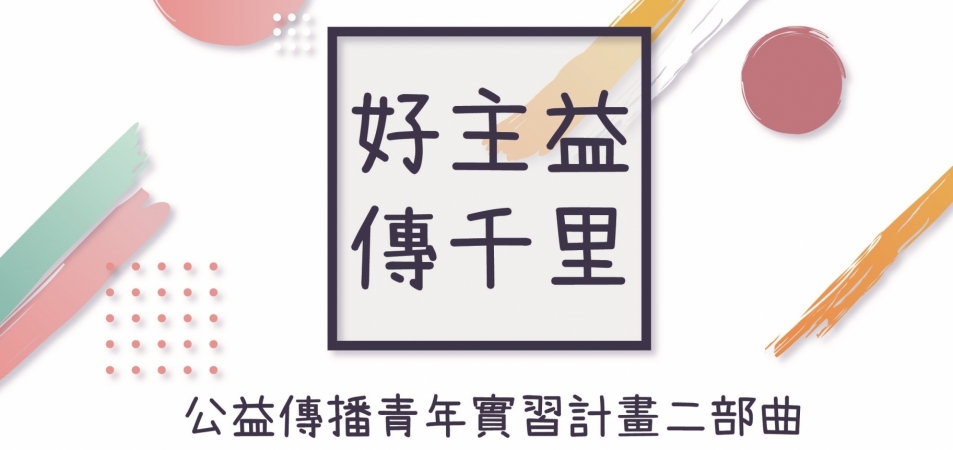 [Stage 1.] Media and Social Impact School

– Qualification | 18-35 year-old youths, estimated number of students: 30
– Cources | 3-4 practical courses per month, from April to June
– Location | National Central University

(Media and Social Impact School is the leading course of internship program. Students should hand in 1000 NT dollars as deposit. The deposit will be returned with the enrollment certification. )
[Stage 2.] Media and Social Imapct Internship Program

– Date | July, 2018- July, 2019
– Mission | Media and Social Imapct Lab, Media and Social Imapct Cinema, Media and Social Imapct New Media
– Benefits | 6000 NT dollars per month(per person) as internship allowance and performance bonus.
– Qualification | Join the selection with enrollment certification of Media and Social Impact School.